Welcome
COVID -19 SAFETY MEASURES
All efforts will be made to limit contact and maintain cleanliness.
We appreciate your understanding during these difficult times. Your health, security and safety remains a top priority to us.
The South Shop Federal Credit Union (formerly known as C.T.A.S.S.&U) is built on unparalleled service and performance since 1938. We expanded our field of membership to Guardian Security in 2017. GC America was included in 2018.
We are a closed field of membership credit union committed to providing the employees of the C.T.A. South Shop, West Shop, Garage Maintenance, Office Personnel, Guardian Security and GC America the best service we can.
We offer many types of low interest loans and interest savings accounts without compromise.
The Credit Union is currently over 1000 members strong with assets over 12 million dollars. Your savings are insured up to $250,000.00 by the National Credit Union Association.
Read our Privacy Policy here.
Your Credit Union and Website
The Credit Union is governed by a Board of Directors consisting of seven members who meet monthly to establish policies and oversee the operation of the Credit Union. We treat all of our members with courtesy and integrity. Our years of experience and notable expertise ensure that your financial future is in good hands.
The South Shop Credit Union is committed to providing a website for its members that is accessible regardless of technology or ability. In doing this we adhere to many of the available standards and guidelines. Please contact us by phone 708-925-9500 if you encounter any page or feature that presents a challenge.
If a member becomes a victim of identity theft, contact the police, your credit union and then the Federal Trade Commission's Identity Theft Hotline 877-438-4338 and file a complaint.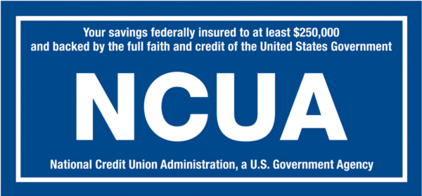 Visa Credit Cards / Balance Transfer Programs
Your Credit Union offers a fixed low interest Visa credit card with no annual fees.  Balance Transfer Programs and specials are available during the year. Call the office at (708-925-9500) for more information.
VISA LOST/STOLEN OR ACTIVATE NEW CARD 
CALL-(800) 543-5073
New Car Lending starting at 2.99%*
Take advantage of every dealer rebate and finance your new vehicle with us today! This rate is fixed for up to 5 years. Used car financing starts at 3.49% *
 
* apr is based on TransUnion credit score*
Annual Meeting & Dinner Dance 2023
The Dinner Dance DUE TO THE PANDEMIC is CANCELLED FOR THIS YEAR. We plan to be at Georgios Banquet Hall in Orland Park next year on 3/25/23.
Visa Gift Cards Available
Accepted anywhere Visa  cards are welcomed. Great gift idea for that hard to buy for person. More flexibility than a gift card that can only be used at a single retailer. Amounts range from $10.00 up to $500.00 (plus a one time $3.00 activation fee.)
Dormant Account Notice
Keep your account active! Make a single deposit or withdrawal once a year. After 1000 days without activity there is a $5 Dormant fee.
The State of Illinois has revised the Uniform Unclaimed Property Act on Jan. 1, 2018. Under this act the presumptive period of abandonment changes from 5 years to 3 years. As a result accounts without any owner activity will be turned over to the Illinois State Treasurer's Office, upon completion of the owner notification procedure.